International
Potentiating the development of international networks to stimulate scientific collaboration and students´ training.
With the objective to position Chile as a cutting edge country in the field of neuroscience, the CINV signed a cooperation agreement with the German Max Planck society for the creation of 2 research groups in Neuroscience; each one leaded by a Max Planck research leader. Moreover, the center has an external advisory council in charge of advising on the accomplishment of scientific rigour in order to reach and maintain excellence in research.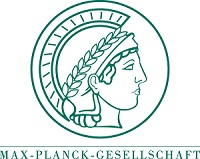 Advisory Board
The CINV is a non profit private corporation constituted the 28th of April 2009. The main objective of the CINV is, among others, to study different aspects of the Nervous System of current interest, scientific outreach and position the city of Valparaiso as a reference point for neuroscience both national and internationally.with this purpose the center has an advisory board composed of 6 outstanding researchers coming from multidisciplinary areas such as genetics or biophysics from EEUU and Germany, with a Nobel Price in Medicine among the members.
CINV - Max Planck Research Leaders
This cooperation agreement is based on the creation of a research team headed by young researchers who can contribute, through their research, to add a potential value to this research field. These scientists work with complete freedom using cutting edge research techniques to address relevant and currently relevant questions, contributing with their expertise to reach scientific excellence following the model implemented by the Max Planck Society in Germany and the Janelia Farm in the USA.