The Centro Interdisciplinario de Neurociencia de Valparaíso (CINV) is a research center located at the Universidad de Valparaiso (UV). Its main focus is the functioning of the nervous system (SN) from an interdisciplinary perspective, bringing together biophysicists, physiologists, neurobiologists and experts in genomic, bioinformatics and molecular simulation, all developing both a scientific and an outreach activity in an academic environment of excellence. Currently, the best represented research areas in the center are focused on the study of the molecular basis of neuronal excitation, synaptic transmission, neuronal differentiation and the different neuronal mechanisms underlying perception (audition, visual and olfactory).
In 1999, a group of researchers from the UV decided to found the Valparaiso Neuroscience Center (CNV) which objective was, from the very beginning, not just to contribute to the development of Neuroscience in Chile, demonstrating that it was possible to produce relevant science from regions (not just from Santiago), but also to stand out as a reference center in the international scientific community. Ten years later and after recruiting highly qualified researchers together with broadening the existing research areas (including the use of promising biological models such as the zebrafish and the fruit fly), the CNV became the Interdisciplinary Neuroscience center (CINV).
In 2011, under the management of Ramón Latorre, the CINV attained an outstanding position as a national and international scientific research center, reaching the great distinction of becoming a Milenio Institute; the first one awarded by the Chilean State to a public university outside Santiago, This achievement helped to the reactivation of the city of Valparaiso as well as to the process of regionalization of Science.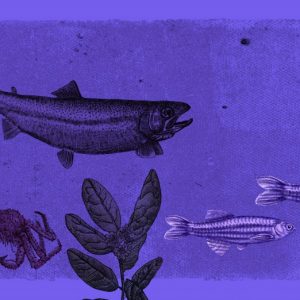 The CINV will be located at the Matriz neighborhood, at the heart of the historical quarter of the city of Valparaiso, combining both innovation and heritage, and collaborating with the socioeconomic reactivation of Valparaiso. The project considers the rescue and startup of an emblematic city building located in an area declared as a World Heritage Site. The new CINV building will host about 150 people that will work to position both the city and the country as worldwide scientific landmarks. The new building also considers an exposition area and an auditory to celebrate scientific events, as well as outreach and cultural activities for the city.